Basement SE of Phillipsburg, KS.
We hope to provide you with several different photos to show the progress of this project.
Click on photo to advance forward in the gallery.
Removing excess dirt to level and square.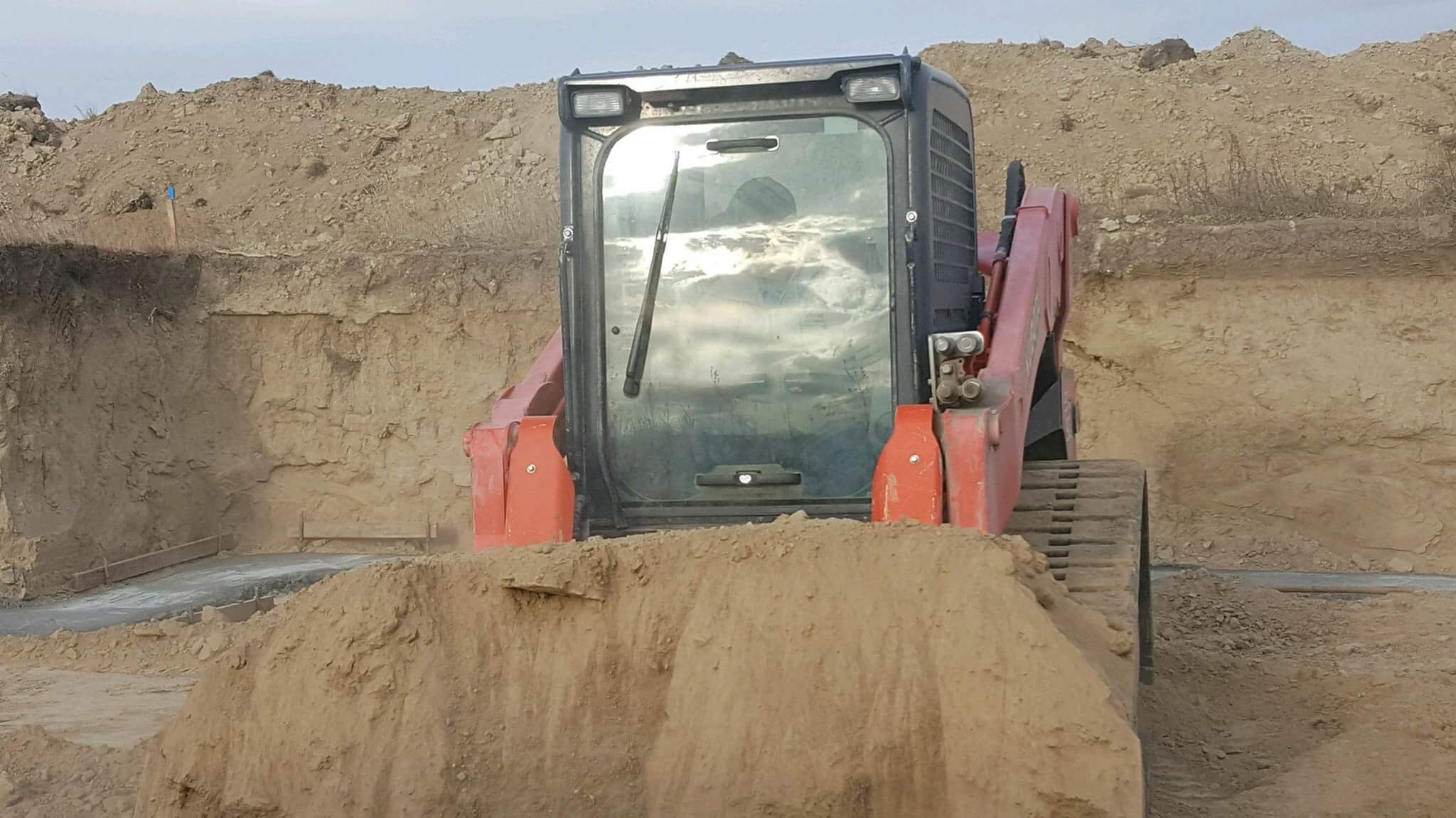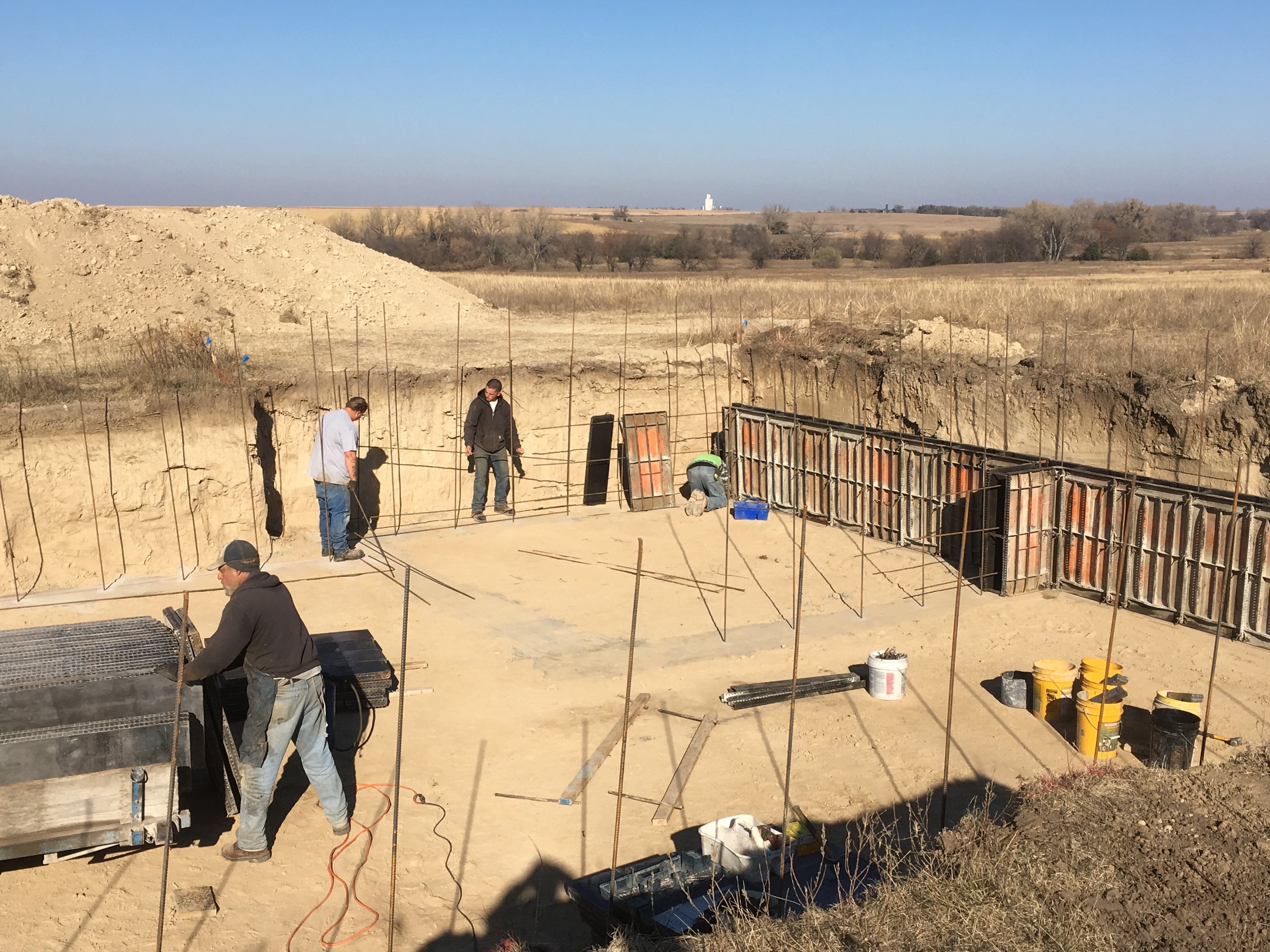 The forms are getting set.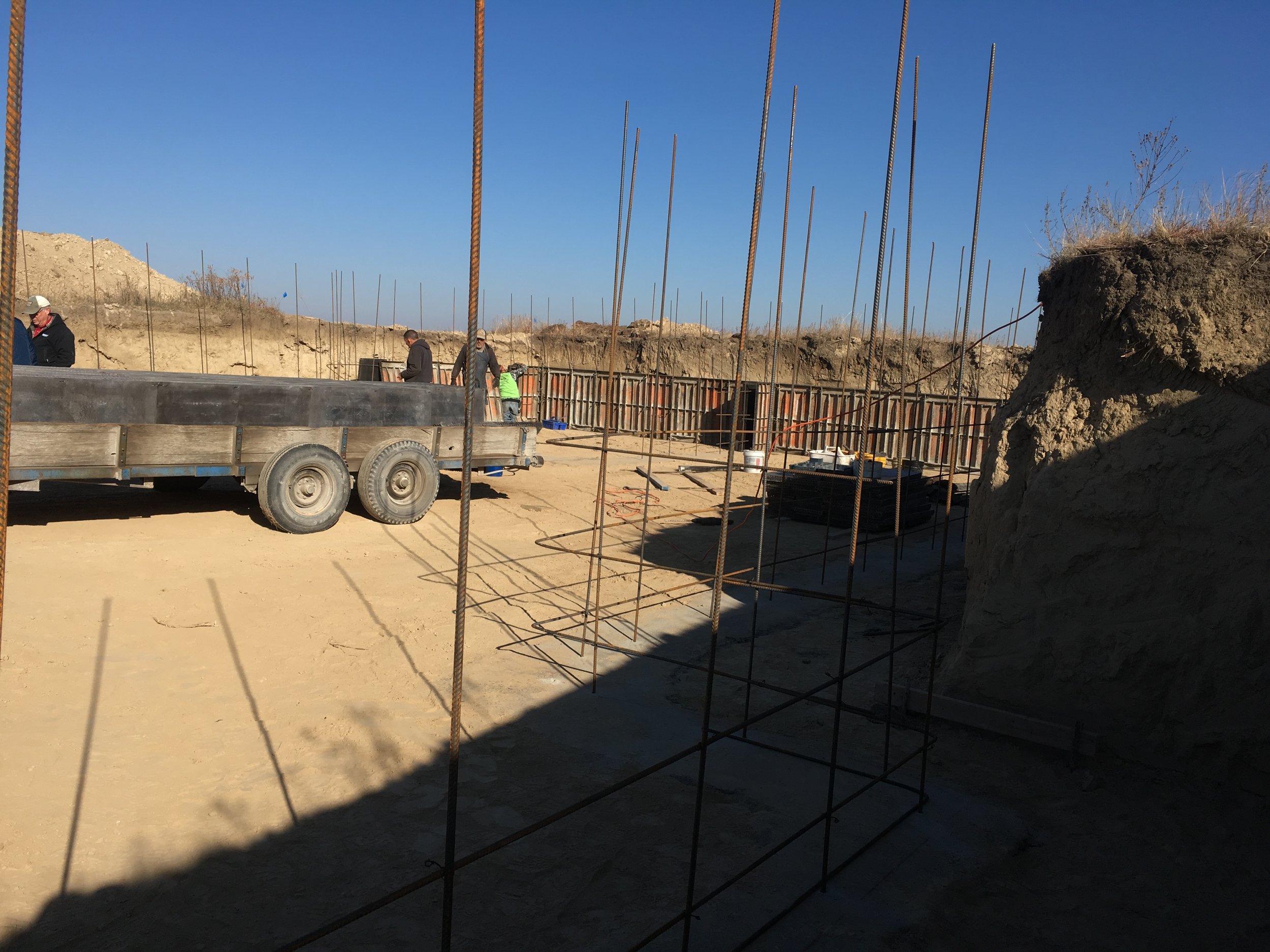 Here is a good view of some of the vertical reinforcement.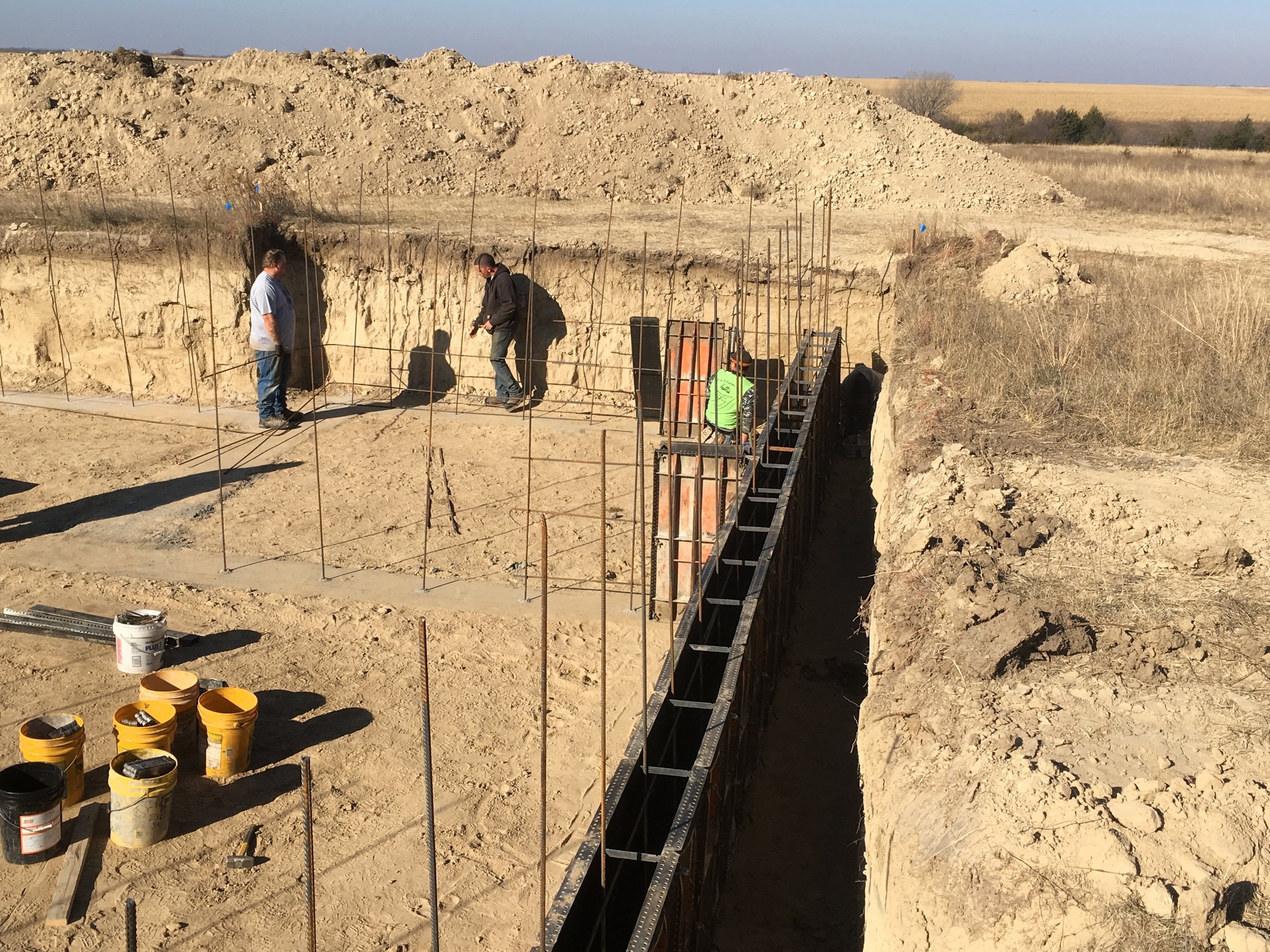 Eric is helping Clint with the rebar reinforcement.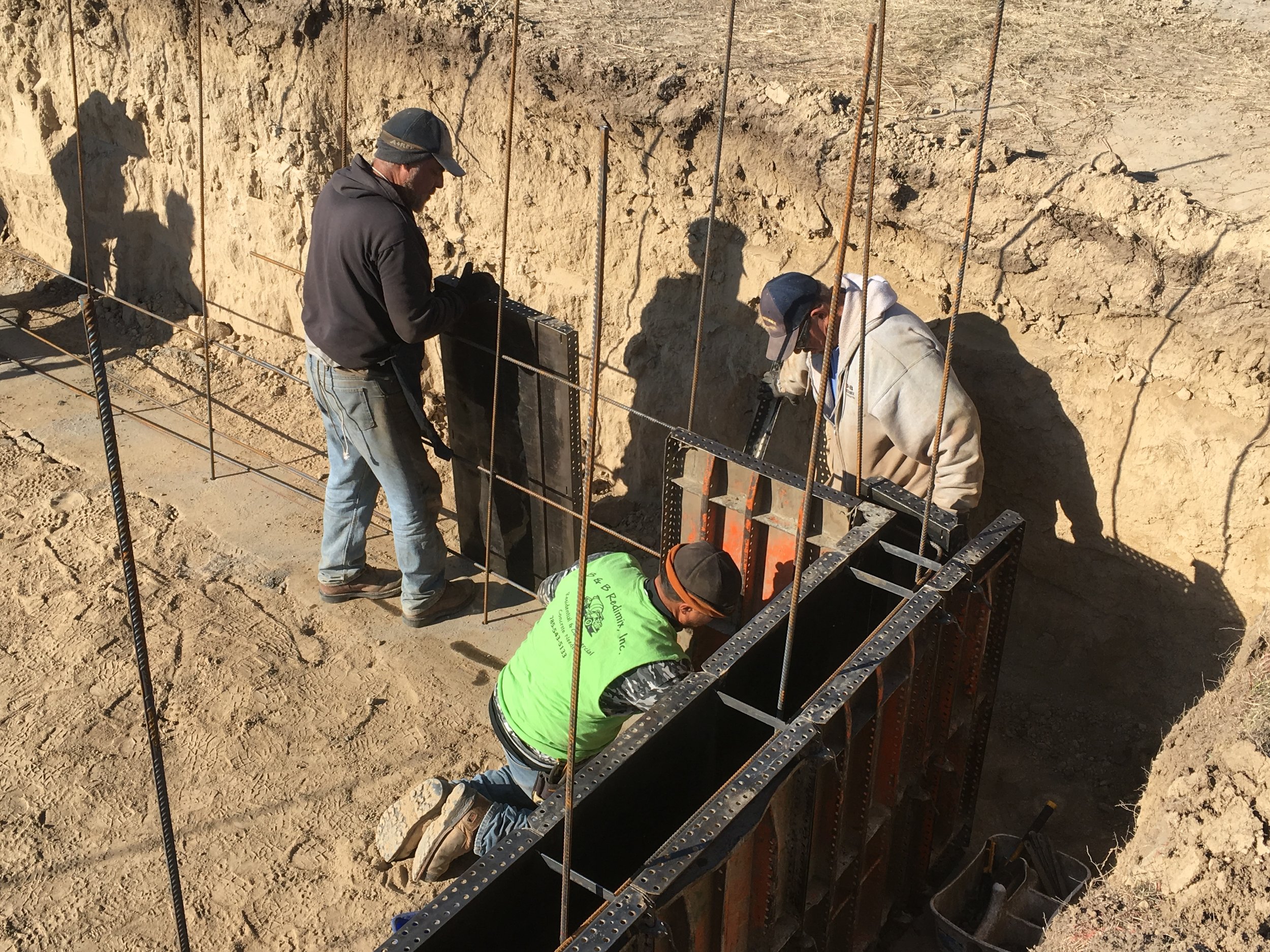 Setting the forms in a corner.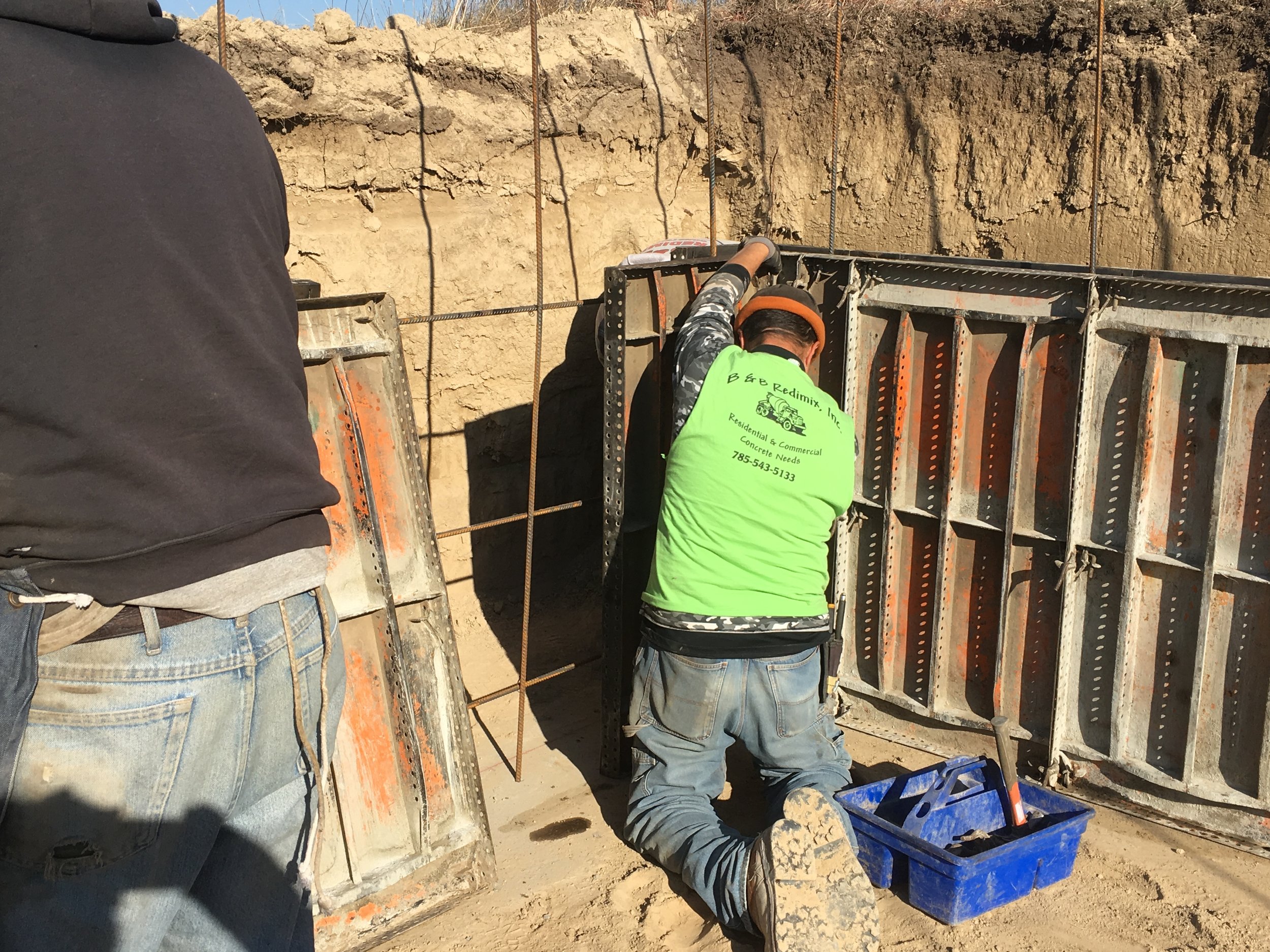 Chris is attaching the forms together.
An interior view of the basement forms with rebar reinforcement.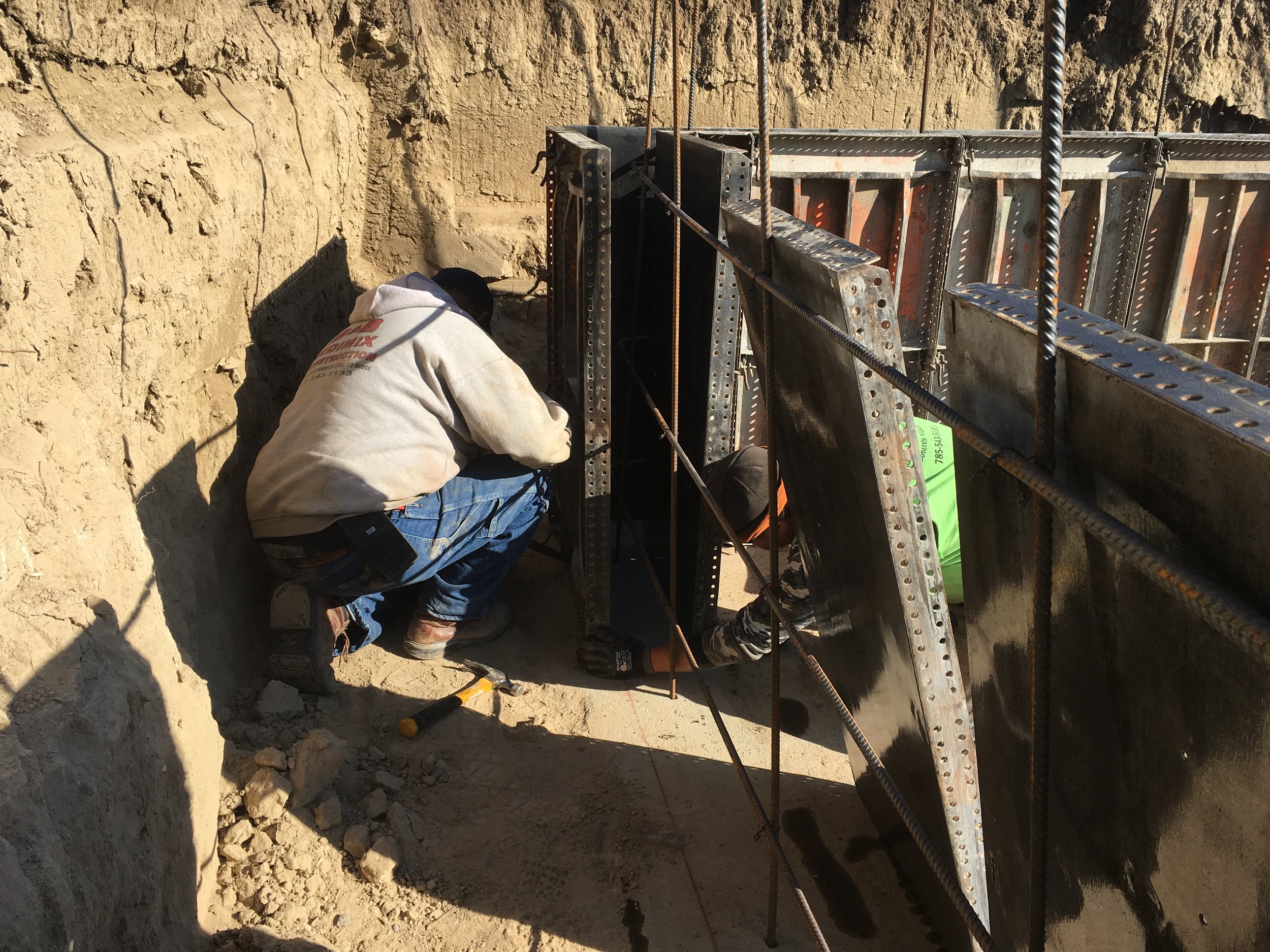 We have to make sure there is enough room on the outside of the forms for us to work. Here Bert is crouched down to attach the forms together.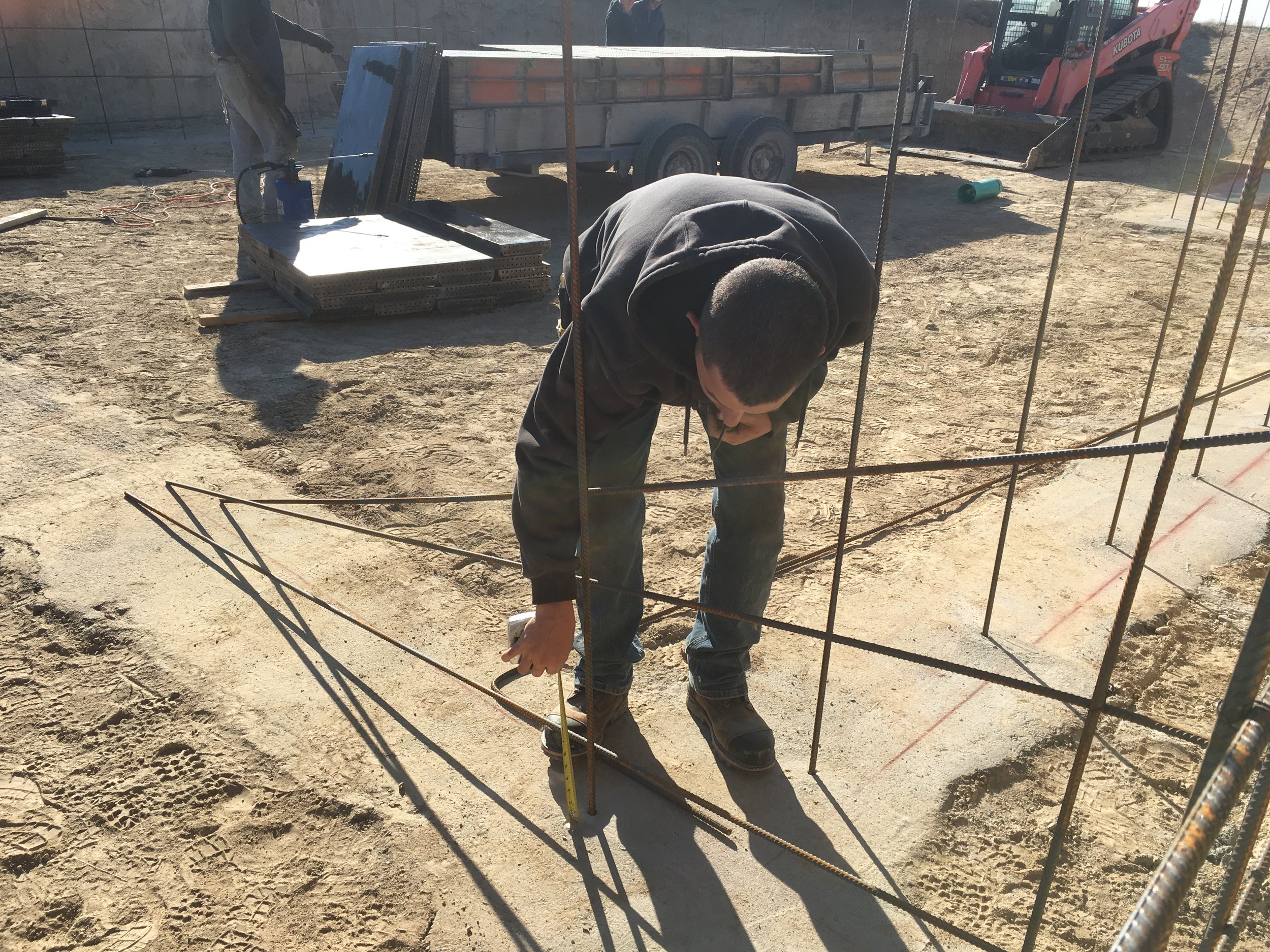 Clint is making sure the rebar reinforcement is tied together at the correct spacing.
William is busy hauling forms from the trailer to the correct location.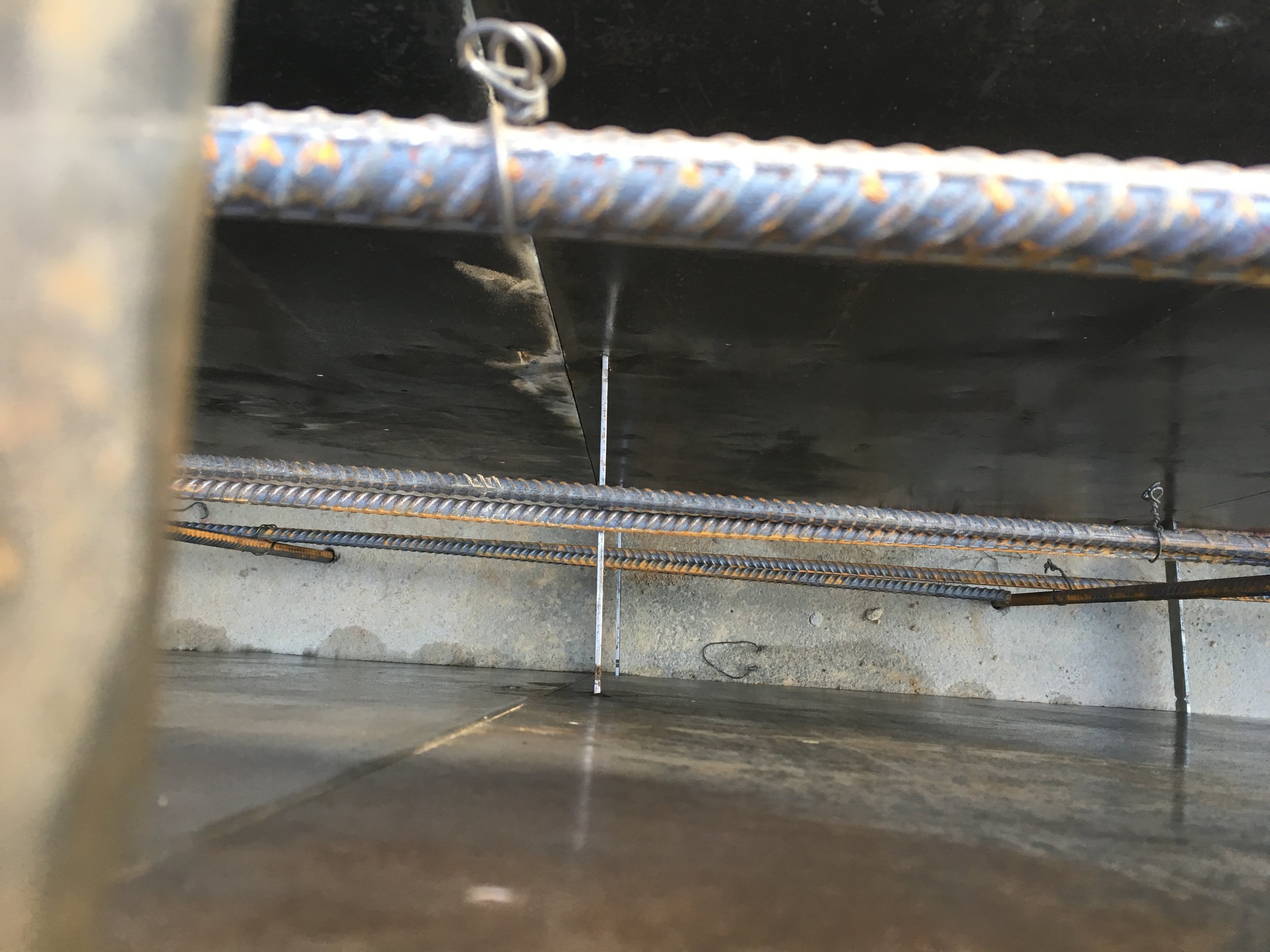 A bird's eye view the rebar reinforcement looking down into the forms.
A look at the corner reinforcement.